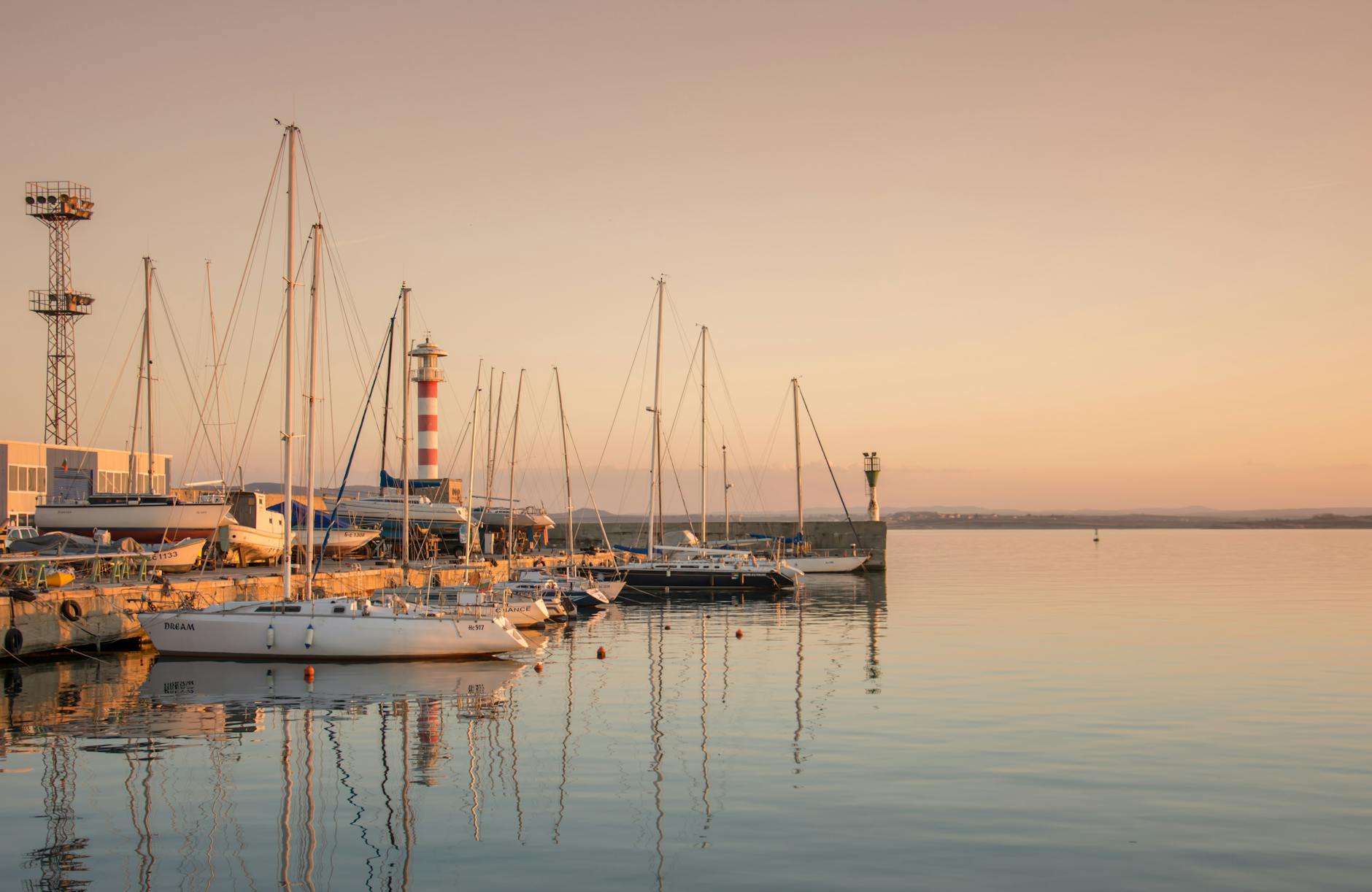 I think one of the reasons for my success as a creative force has been to some inherent restlessness in my soul, the ever-present desire for new experiences and novelty. I know for a fact this is why I've had so many ex-wives, ex-girlfriends, and ex-everythings. I get restless and bored without some new interest driving me to learn or experience something totally foreign to me.
So, I recently read a wild book about a guy in the mid-1800s who decided to ditch his studies and head out on a ship to experience the life of a sailor (Two Years Before the Mast, great read, totally recommend), and it got me thinking – hey, the ocean is this crazy, mercurial thing that can't be tamed. I'm a crazy, mercurial thing that can't be tamed. There's probably a sort of kinship I can form with this thing.
Long story short, I've decided to take up sailing. As I age and I watch the other guys around me descend into drinking and golfing, in that order, I figure at least the unpredictability of life on the waves will keep my wits sharp and my liver semi-functional.
Once I set my mind on picking up the art of sailing, all that was left was to relocate to a new house that would complete this impulsive pursuit and make it easy to get from boat to home. I've travelled around the world and lived all over, and one place I've wanted to come back to is the beach cities in Orange County – there's not a more beautiful place in the world with more gorgeous divorcees per square foot.
Also, there's some great marinas.
With real estate in the county looking as erratic as it is, I decided to just dive in and go for it. My penchant for custom housing is well documented in this blog; what I like in the look of my home changes about as often as my hobbies. So, as I searched up and down the OC coast, Balboa immediately stuck out with its amazing beachfront and the variety in how people designed their properties over the years.
As I walked down the road, one particular custom home on Balboa Peninsula in Newport Beach caught my attention. The things I look for in a house can be boiled down to: if it fits my lifestyle, if the location is right, and if it has character. This house checked all my boxes: a breezy beachy character with a ton of open space for bringing the boys back after a hard day on the open water or a yacht club party with plenty of modern accoutrements that say, "yes, I am a wealthy person who owns a boat."
The house was constructed by Sailhouse Construction, a native Newport Beach company that has been building incredible homes that are peppered all over the peninsula and the larger Newport Beach area. The name alone was enough to convince me that it's probably fated for me to own one of their properties, so we're already in the process of trying to close a deal.
Images of myself with a captain's hat, a big blue peacoat and a corncob pipe stuck in my bearded face staring steely at a rough sea are already playing in my head, so you can imagine how excited I am to get moved in and start on the next adventure. I'm also pretty excited not to be living in the boat I bought last week that's languishing in the Balboa Marina, which in hindsight may have been jumping the gun a bit.
If you've looked at these photos and said, 'Man, I want to look into some of these shiny digs', give the construction company a look. They've done some pretty incredible work.
Sailhouse Construction
(949) 281-6044
170 Newport Center Dr Suite 220, Newport Beach, CA 92660